Text marketing
Text messaging does more than drive conversions, it sparks conversations.
Talk to Sales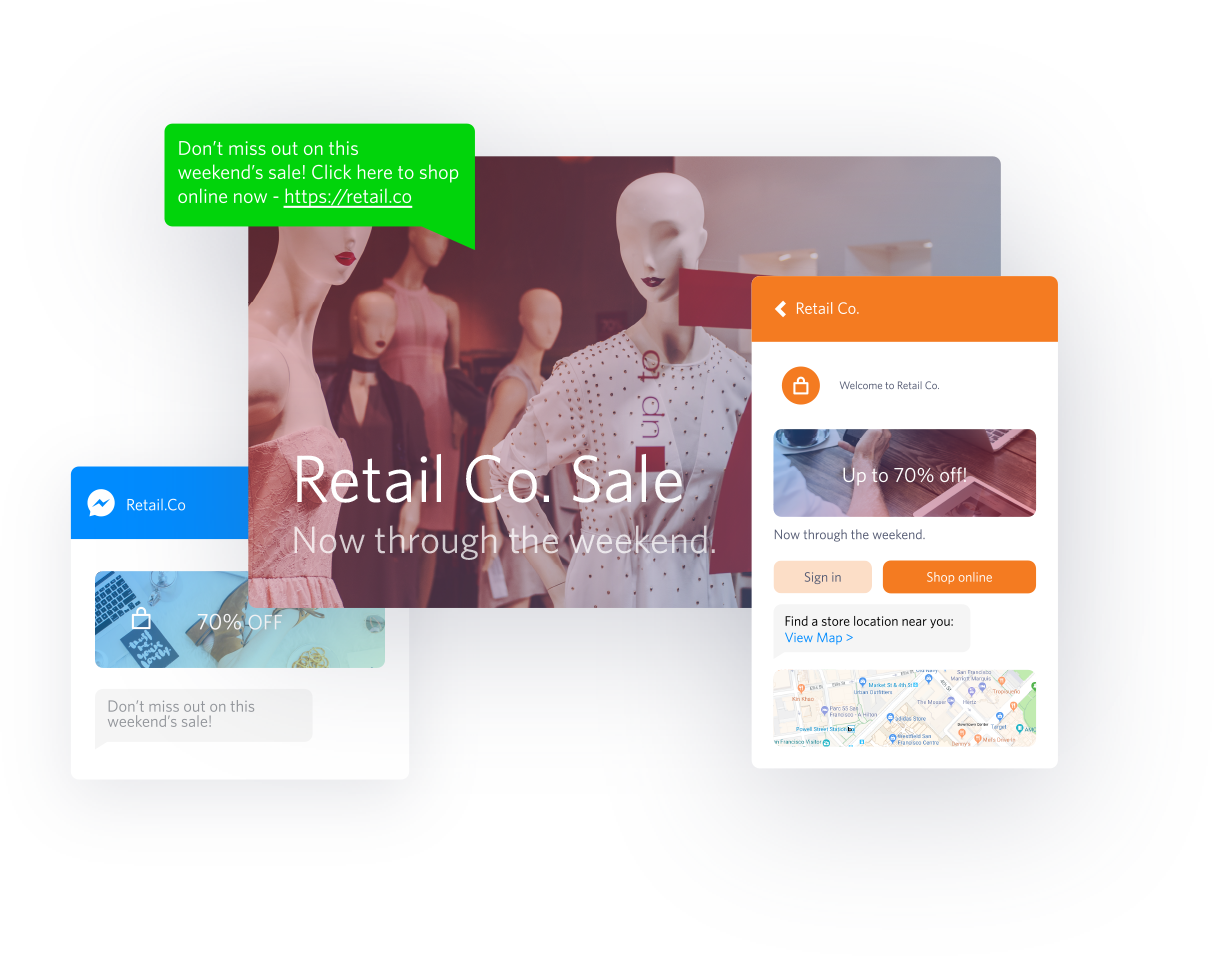 Drive your customer engagement with
text marketing
You can't force the funnel, but you can engineer it.
Your business faces a challenge — cutting through the noise to convert and retain customers. Using the wrong tools or tactics to reach users can cost you time, money, and customer trust.
Customers pay attention to SMS. It's up to you to make the most of the medium and your message. SMS marketing gives you power to do just that.
Customer insights with text marketing
No two customers are alike. It's up to you to spot their differences and tailor to them. But at scale, sending messages to match individual preferences can be tricky.
Twilio takes the hardwork (and the guesswork) out of tailoring messages to customers using flexible, software powered tools so you can drive interest easily.
Cater to where your customers want to be reached. Find the best channel for your message, whether that's SMS, Facebook Messenger, or WhatsApp.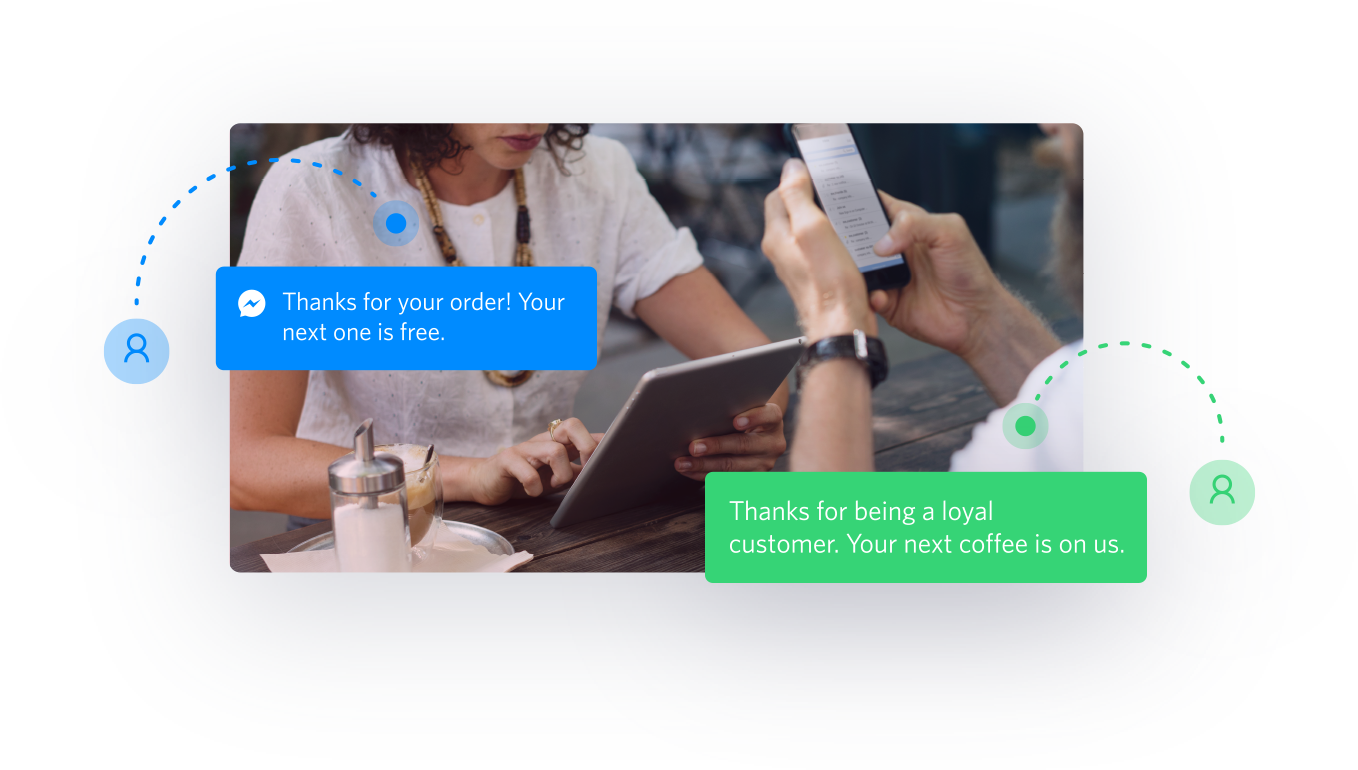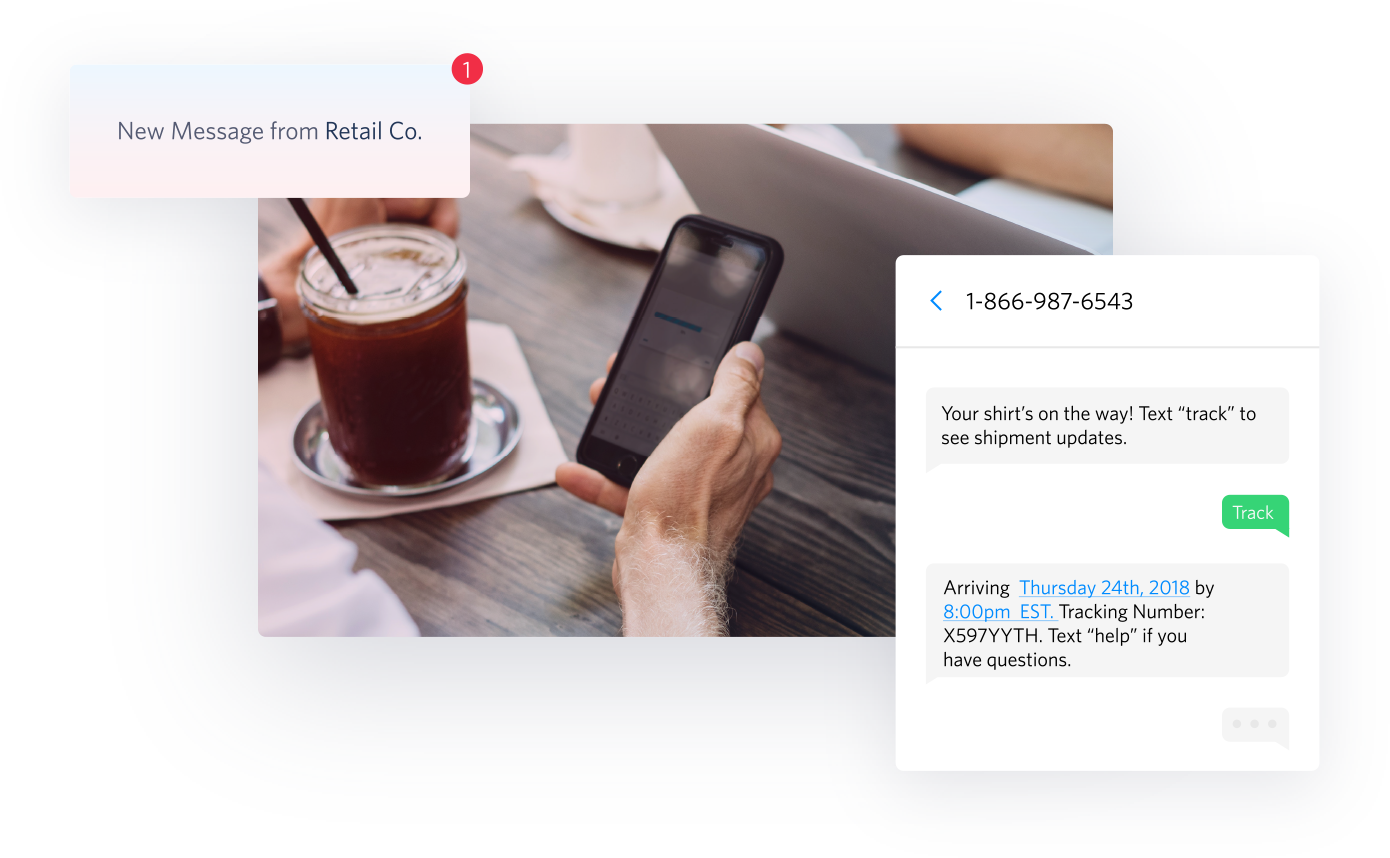 Giving your customers what they want
Don't make your customers jump through hoops to communicate with you.
Pairing your message to the medium that your customers' prefer helps boost retention, conversion and engagement.
Marketing messaging isn't a one way street. Easily start conversations and handle responses using Twilio Studio, a drag and drop visual builder.
Twilio's messaging suite enables you to build a comprehensive view of your customer's interests and what they want from you.
Finally, put the data from those interactions to work in your campaign.
Drive conversion at scale
Measure the business impact of a Twilio-powered text marketing solution
Use our calculator to quantify the impact of meaningful customer engagement and greater efficiencies on your key business goals.
Calculate ROI
Our customers deliver highly relevant, personalized messages across multiple channels using Iterable. We partner with Twilio to enable and scale our customers' SMS outreach.
Steph Robotham
Chief Marketing Officer
Make the most of your text marketing
Using Twilio, you can build text marketing that's infinitely flexible, and instantly responsive, allowing you to create the ideal customer experience for your users.
Talk to Sales